Get Discovered
Engage the Masses
Make that Chedda'
Podopolo is a podcaster's paradise. We make it easy + seriously rewarding to be discovered, heard, and paid like a pro.
Let's Personalize Your Podopolo Experience
Help us help you make Podopolo work better for you. What best describes you?
Super Casternova
Crushing it with my brilliance… So where's the money?
Social Maven
Eager to know + engage my listeners.
Unnoticed Novice
Finally launched… Beuhler?
Podcast Pioneer
I'm a thought leader with a beat on everything new.
Mic Dropper
I'm on the verge of quitting. Nothing I do works.
The Top 5 Reasons to Unlock Early Access to Podopolo's Innovative New Podcast App
Get Connected
Find + grow your ideal audience and turn your growing community into vocal, influential + loyal ambassadors hanging on your every word + spreading your goodness to the world.
Get Discovered
Attract new listeners matched specifically for you and your podcast via our unique cross-promotion engine + listener recommendations and other special features will help you grow your audience.
Get Engaged
Open your podcast up to our unique interactive podcasting experience on-app, on-air, on social + coming soon, live social audio discussions. Invite your listeners to comment, contribute + share., Put learning into action to enhance their lives and make a mission-aligned impact.
Get Data
Know who is listening and how they're listening + engaging with your podcast. Unlock audience intelligence + analytics not available on any other platform so you can be responsive to your listeners, engage them meaningfully, and unlock advertising.
Get Profitable
Turn downloads into dollars. We match you with topically-relevant + mission-aligned ads and sponsors on-air + on-app as you grow and engage your community. Take advantage of opportunities to promote your products, services + swag.
Podopolo is the penthouse for podcasters if you want to ...
Attract Your Perfect Audience
Engage + Reward Your Listeners
Get Paid Like a Pro
Claim your podcast, unlock exlusive access and be rewarded
What's Your Podcaster Personality?
Are you a podcaster pioneer? Super Casternova, Mic Dropper or Unnoticed Novice? Answer a few questions and we'll shoot you a personalized report. You'll be able to tailor-make your early access experience, and feel right at home as soon as you enter and claim your podcast.
You can find, grow + convert your audience into influential ambassadors (or just plain 'ole groupies) hanging on your every word and spreading your epic awesomeness to the world. Oh, and did we mention, you can boost your discoverability with our cross-promotion + recommendation engines? Or engage your tribe with our unique interactive features? It's true. Plus, you'll have access to valuable listener insights so you can be responsive to your community and unlock advertising + sponsorship opportunities.
It all begins with knowing your podcast personality and those results are just one click away.
Tell Me My Podcaster Personality
Quiz takes 30 seconds
85% of podcasters don't make a dime. We're here to change that.
Is your podcast getting lost in the noise leaving you struggling to grow and engage your audience?
Are you frustrated figuring out how to profit from your podcast when you know podcasting is the fastest growing media of all time?
We feel you.
Too many high-quality podcasts like yours struggle to be paid for their content and value they bring to their listeners.
Not. Any. More. Not on our watch.… Podopolo is dedicated to democratizing discovery, engagement, and monetization of podcast content, shifting the balance of power for independent content creators globally, and advancing a social impact mission for world-changing outcomes.
Oh, and, not to brag, but, we are the world's 1st socially interactive podcasting app.
When you join Podopolo as a Pro, Influencer or VIP member, you also unlock a share of 20% of our net advertising + sponsor revenue – and other great opportunities to work directly with mission-aligned brands.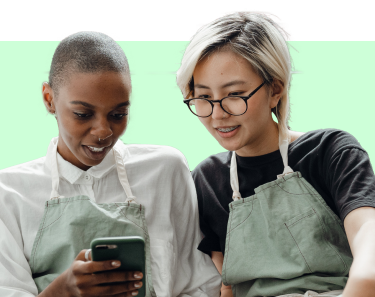 Podopolo is THE FIRST to share love + money with podcasters
While other "free" platforms profit from your audience insights, we put that data in your hands, so you can be more responsive to your listeners AND attract mission-aligned, topically relevant sponsorship and advertising. There are also premium paywall opportunities to help YOU make money sooner – and grow faster.
Grow, Engage + Monetize on Podopolo
Soak up some spotlight for FREE
Simply claim your podcast, invite your friends, and engage your listeners.
Earn special rewards as our social curation engine connects you to a growing audience.
or
Step up as a
PRO
$97/month
or $997/year
Expand Your Reach
Unlock special recommendations, be featured in Podopolo curated collections + more
Reward Your Listeners
'Gamify' your channel with special prizes + cool freebies + donations
Get On-Air Ad Revenue
Unlimited advertising + sponsorship sales representation for your podcast
Know Your Audience
Get basic listener data analytics so you know how – and how many – people are listening
Become an
INFLUENCER
$297/month
or $2,997/year
Amplify Your Discoverability
Get your podcast, playlist or group 'pinned to the top' of your genre or what's hot
Customize Your Podcast Page
Post graphics, links, logo, transcripts, custom quests + scarce bonuses on app + web
Boost On-App Revenue
Unlimited advertising + sponsorship sales for on-app interactive experiences
Get Deeper Insights
Understand the interests, behaviors + influence of your listeners with advanced analytics
Share in 20% of Net Ad Revenue
On top of what you earn from ads we place for your podcast we also share the wealth the app is generating
And much more...
Rock it as a
VIP
$497/month
or $4,997/year
Supercharge Your Growth
Get featured on Podopolo Picks, CrossTalk podcast + unlock listener matching
Customize Your Social Experience
Invite + interact with your listeners directly in your own branded shared interest community
Leverage our Brand Studio
Get paired with mission-aligned brands for lucrative hosting opportunities around your expertise
Unlock Real Time Analytics
Know your listeners' needs, behaviors + preferences with a customized audience intelligence dashboard
Share 10% More with VIPs
As a VIP you also get to share an additional 10% of our overall net advertising revenue with other VIPs
And even more...
Start by Claiming Your Podcast For FREE
You'll be first to get on the plane: special perks when you jump on our invite-only list. (Oh,and you'll be shaping the future of Podopolo, too.)
Podopolo has your back.
Here's how we're solving podcasting's biggest problems
01
01

Gaining Attention
Get recommended
Community-curated recommendations within the app spread the word about you like wildfire.
As you build your audience on the app – or by unlocking exclusive invitations for your community – you win "pinned to the top" real estate so you can stand out in your genre, Podopolo picks, or trending podcasts.
Utilize our in-app + on-air cross-promotion
Get connected to new audiences via shows that share your demos.
Go mobile
Take advantage of your own branded experience on iPhone, Android, and iPad.
Leverage full social sharing across SMS + all social networks.
Get shared more easily
Our direct integration with Facebook, Twitter, Instagram + beyond makes it simple for listeners to sing your praises instantly.
Can you say insider access?
Our Audience Insights Change Your Game
Most podcast data is insufficient
Most podcasters aren't attracting sponsors and advertisers… simply because no one knows who is listening or watching.
Advertisers pursue only 1% of podcasters.
They must "play the odds", advertisers put their money behind podcasts with large audiences (~10,000+ downloads an episode).
Most podcast platforms and social networks also keep in-depth audience data a closely guarded secret.
This is how they make money - by sharing your detailed audience data with advertisers and sponsors - not you.
Ready to Claim Your Podcast Start For FREE
You'll be first to get on the plane: special perks when you jump on our invite-only list. (Oh,and you'll be shaping the future of Podopolo, too.)
Be in the Know with Podopolo™!
Get more from the app when you subscribe to our Podopolo Post newsletter for the inside scoop on your favorite shows, the latest trends in podcasting, updates on new features, special challenges and rewards, plus exclusive opportunities and announcements. We respect your privacy, never sell your data, and you can unsubscribe any time.
Read More
If You're A Podcaster or Advertiser
Subscribe to our industry newsletter for the latest trends in podcasting, social audio, deals and dollars, plus special opportunities, hacks, and announcements. Plus, when you sign up you'll get a COMPLIMENTARY eBook on How to Engage and Gamify Your Audience.
Read More
Follow Podopolo!
Get the latest on your favorite podcasts, sneak peeks into new features, shoutouts, and also first dibs on special offers, too. Follow us and spread the love.