What If You Could Increase Your Podcast's Reach, Make a Difference in the World
All While Making Money - And It Was EASY?
We know the huge effort you put into producing your podcast, getting noticed, and driving downloads. What if the right people could easily find and engage with you? Now there's a free and easy way to get ahead of the game.
Think of Podopolo like a 'match-maker'
We connect you to the exact right audience, make it easy and timesaving to engage your growing community, and open multiple ways for you to earn money from podcasting.
For Podcasters, Podopolo is Reach, Revenue, and Influence…
It's the ability to attract aligned audiences, amplify your message, and engage listeners + viewers with viral social tools and promotion in a growing community you don't have to spend huge amounts of time managing. The ability to earn subscription revenue and get topically aligned advertisers, regardless of your reach. To know exactly who is listening, how and when they listen, and actionable AI insights on how to serve your audience best.
It's an easy way for people to discover you, and for your listeners to grow and contribute to your community. To instantly create + share a short clip of your podcast or episode playlist with their friends; to engage with you directly and support your podcast and offerings. And with so many more features in the cue right now, it's literally impossible to list them all.
For those who are not sure yet, or who want to take things slow, we offer our Zero Cost option for you to see for yourself what is possible when you choose a partner that truly has YOU and your audience's best interests in mind.
Whatever your goals, mission, size or podcasting experience,
we have a tailor-made program for you.
Why Podcasters Engage on Podopolo
Get Discovered + Expand Your Reach
Let our matchmaking algorithms help listeners + viewers easily find and share your podcast – and see the power of our unique cross-promotion and recommendation engines.
Amplify Your Influence and Impact
Use our viral features to connect with listeners and transform your growing community into vocal and loyal ambassadors spreading your goodness to the world.
Engage Your Community in Conversation
Keep the conversation going with social engagement on-app, on-air, and beyond with timesaving one-click social media shares for meaningful connection. Invite your community to invite their friends, comment, contribute, and create sharable clips and playlists.
Get Actionable Audience Insights
Know exactly who is listening or viewing and how they're engaging with your podcast. Unlock valuable audience insights + analytics not available on any other platform to attract and engage the perfect fans to spread the word about you. Our AI doesn't just tell you who your ideal audience is; it actively matches you with them and tells you exactly what to do to increase your downloads, streams, and engagement.
Make Money from Your Podcast
Maybe you want to simply cover your costs or grow a podcast business with multiple revenue streams. Either way Podopolo offers opportunities to earn reliable subscription revenue for premium content or your products, services, and swag, as well as advertising and sponsorship on-air / on-app no matter your audience size.
Ready to Get Started? It's Free. It's Easy.
Yes, I want to be connected to a growing, engaged audience, save time, and grow my podcast reach, revenue, and impact.
Step 1/6
Start by downloading Podopolo on the Apple App Store or Google Play.
What Podcasters Say About Podopolo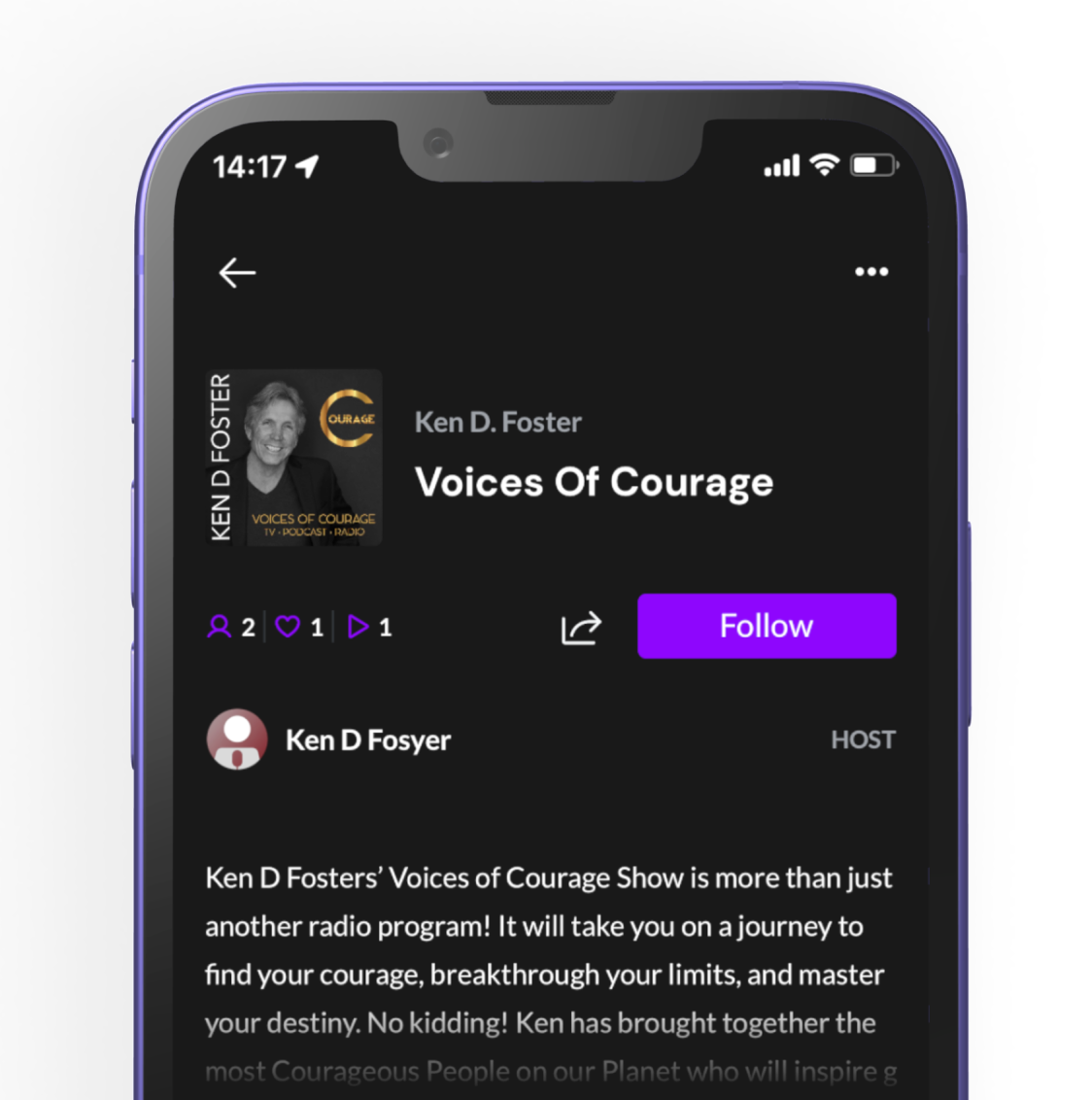 "The Next Generation of Podcasting"
"Podopolo has done it! There is no other podcast app that delivers so many high-quality shows, courageous content, and gamification to keep everyone entertained and engaged. If you are looking for the next generation in podcasting, this is it!"

Ken D. Foster
Entrepreneur, Bestselling Author and Host, Voices of Courage
Whatever your goals, mission, size or podcasting experience,
we have a tailor-made program for you.
What's Your Podcaster Personality?
Are you a Podcast Pioneer? Wav-Maker?' 'New-Caster'? Answer a few questions for a personalized report so you'll feel right at home as you start growing and engaging your community on Podopolo.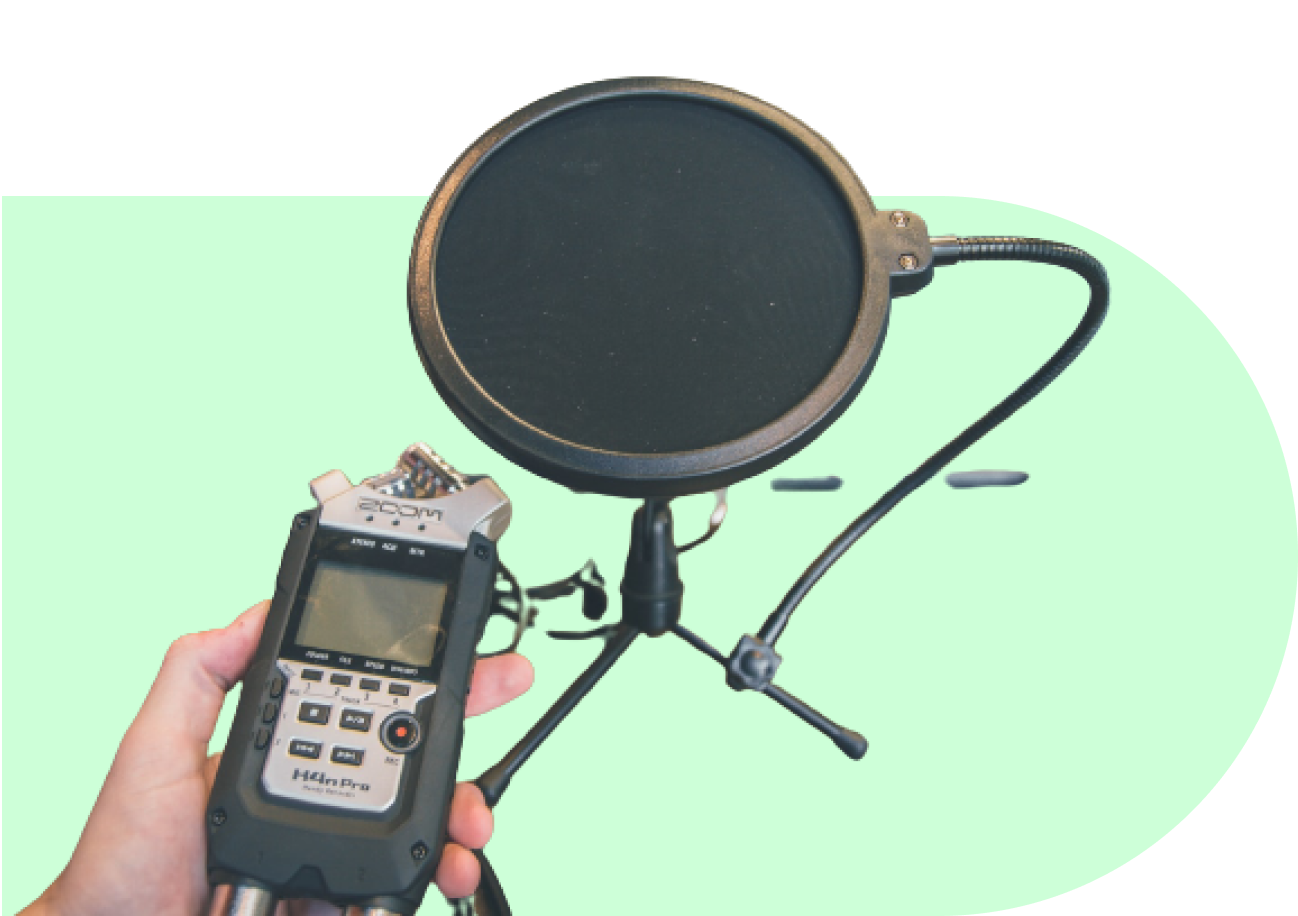 Together on Podopolo, we'll find, grow, engage and convert your audience into influential ambassadors hanging on your every word and share access to valuable + actionable audience insights and myriad ways to grow podcast revenue, even if you have a small niche audience.
It all begins with knowing your podcast personality and those results are just one click away.
Tell Me My Podcaster Personality
Quiz takes 30 seconds
Follow Podopolo!
Get the latest on your favorite podcasts, sneak peeks into new features, shoutouts, and also first dibs on special offers, too. Follow us and spread the love.
Get the inside skinny on what's coming in our newsletter here.
Get more from the app when you subscribe to our Podopolo Post newsletter for the inside scoop on the latest trends in podcasting, updates on new features, plus exclusive opportunities, and announcements. We respect your privacy, never sell your data, and you can unsubscribe any time.
Read More
If You're A Podcaster
Subscribe to our industry newsletter for the latest trends in podcasting, social audio, deals and dollars, plus special opportunities, hacks, and announcements. Plus, when you sign up you'll get a COMPLIMENTARY eBook on How to Engage and Gamify Your Audience.
Read More