The Next Generation of Podcasting
Welcome to Podopolo, the app that makes podcasting interactive + matches you to the exact podcasts that inspire, inform, and entertain.
We've got
4.5 million audio + video podcasts
with an easy and time-saving way to surface what most interests you – as we help
podcasters amplify their reach
,
make a difference
in the world, and
get paid
doing it.
Find Your Podcasts, Find Your People
Do you hear that?
Pod.op.o.lo Pod.op.o.lo Pod.op.o.lo
That's the heartbeat of a whole new world of socially interactive podcasting. Think of us as a
smart podcast 'matchmaking' app
– helping podcast fans like you find the right podcast at the right moment, and podcasters find, engage, and grow the perfect audience to expand their reach, influence, and earnings.
It's a gathering place to fuel your brain, calm your soul, or open your heart – with podcasts and conversations to inspire, uplift, entertain or soothe you. It's a haven for creators who want an easy and timesaving way to reach their goals, and a community for fans to reap valuable rewards and make a positive social impact just by listening.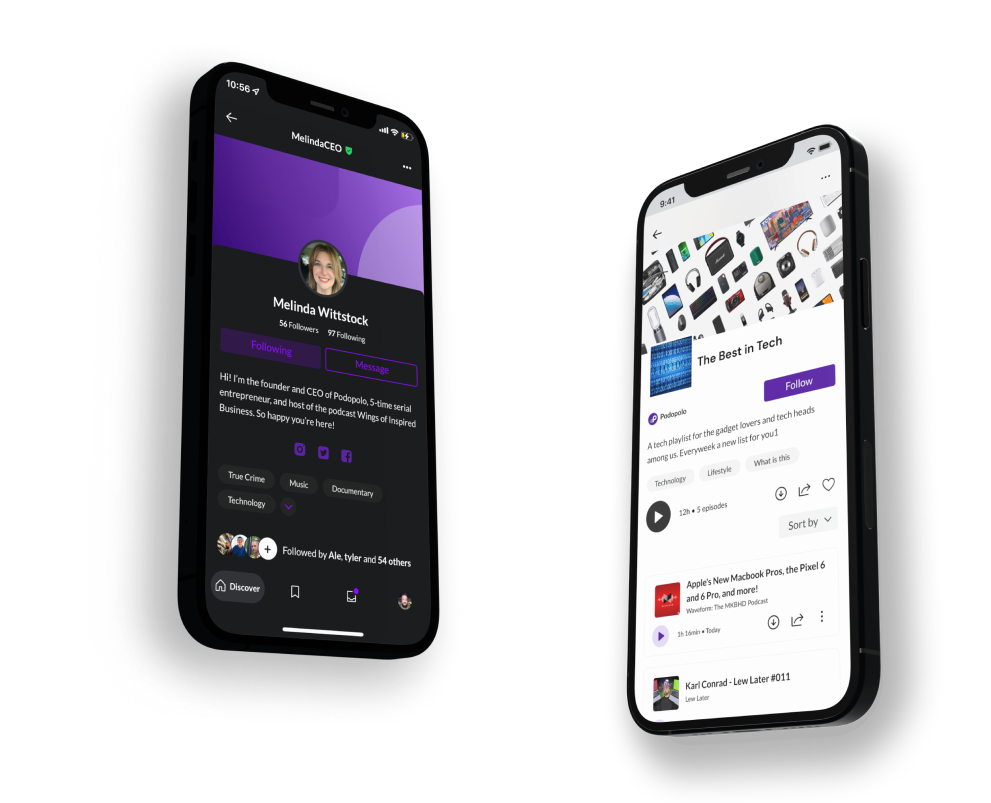 top 5 reasons
To Make Podopolo Your Podcast Destination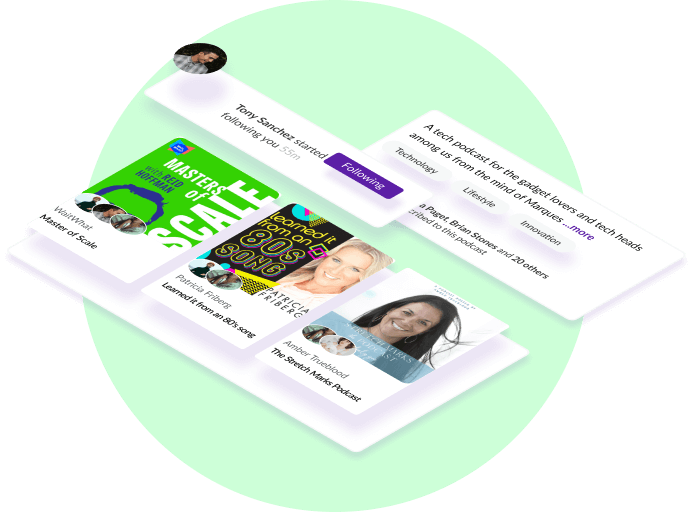 A Timesaving Way to Discover
Easily find podcasts curated especially for you – around what you care most about. Our recommendation engine matches you to perfect bingeworthy listens – whether you want to dive deep into a true crime whodunnit, get the latest news, learn about the latest tech, investing or health hacks, grow your business, have a laugh, or deep dive into meditation. With 4.5 million podcasts, it's all there – instantly updating episodes, shareable clips, and themed playlists to create and share as you build your personalized library.
Connect With Friends + Take the Conversation Further
Engage directly with top podcasters from all over the world, share your thoughts or a laugh, learn from others, and meet new friends as you contribute to shows and conversations, with DMs, shareable clips, and social feeds to make discovery + connection effortless - all on one app.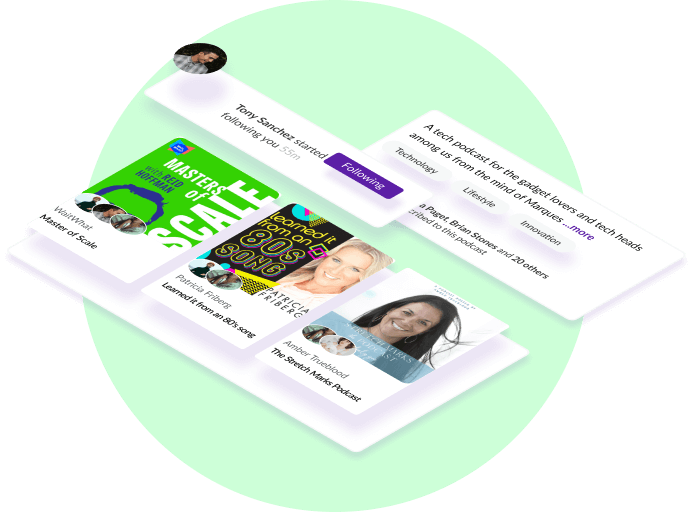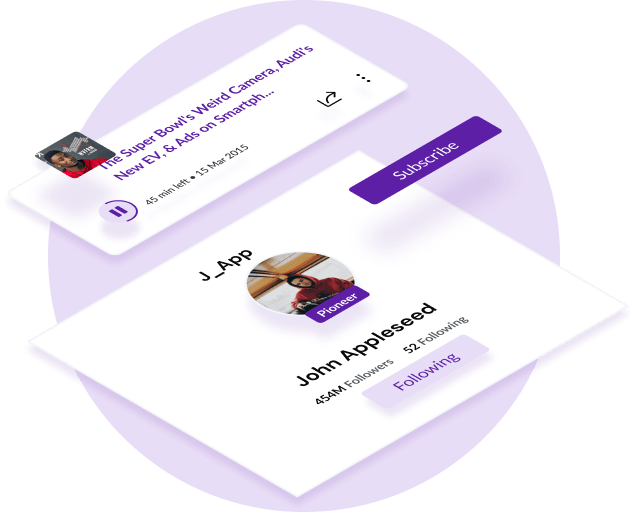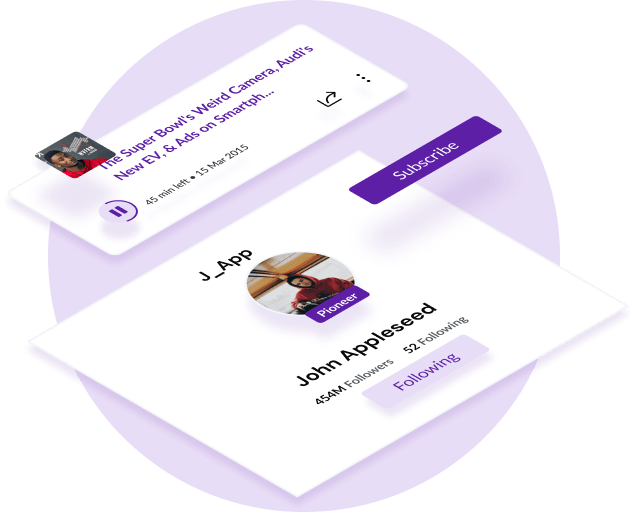 Get Smarter as You Enjoy the Show
Listen, laugh, and learn as you discover perfect podcasts and people to enhance your life. Sometimes you may simply want to sink into 'by yourself' audio solace and solitude; other times you'll want to discuss and share 'aha's', laughs, questions, or learnings with others to turn information into action that makes a difference in your life. Whatever your mood, context, or desire, there is something special for you here.
Make A Difference – Just by Listening
Podopolo is the only podcast app where you can make a measurable social impact on the planet just by listening and engaging. Imagine suddenly learning you've removed carbon from the atmosphere with 100 trees planted in your name or helped educate girls in Afghanistan with 100 books. You'll also win free products and services from our sponsors and podcasters.
Some of the 4 Million+ Podcasts on Podopolo
testimonials
What People are Saying About Podopolo
Carroll Betsey
The social features that are available make the podcast listening experience that much better than Spotify. The ability to share and follow with my friends is a great touch!
Dalaine Gumb
Podopolo is definitely my favorite podcast app now! It's really easy to use, and I'm having so much fun discovering new podcasts similar to those I used to hear. I'm looking forward to what they can bring next!
Why It's Time to Discover the Power of Podopolo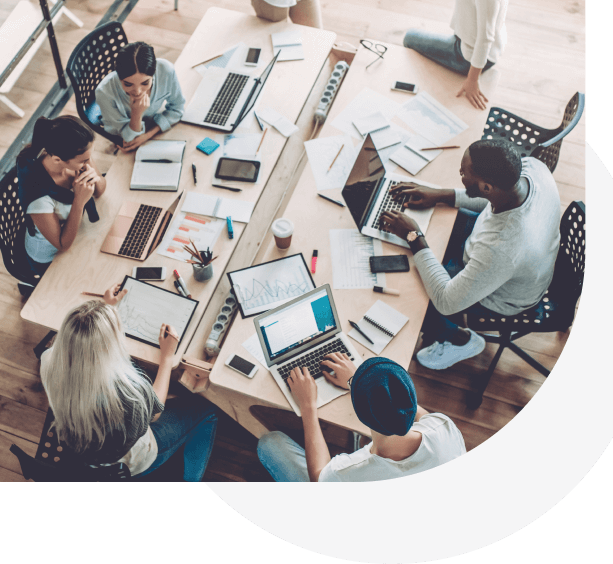 Smart recommendations tailored specifically for you from 4.5 million+ audio and video podcasts in every genre and language so you're easily matched you to your ideal shows and new favorites

Powerful search so you can browse and discover what's hot, what's new, and what listens or views are trending with your friends

An easy way to create and share clips of audio and video podcasts with your friends on the app – and beyond across social media – plus curated collections and themed episode playlists on any topic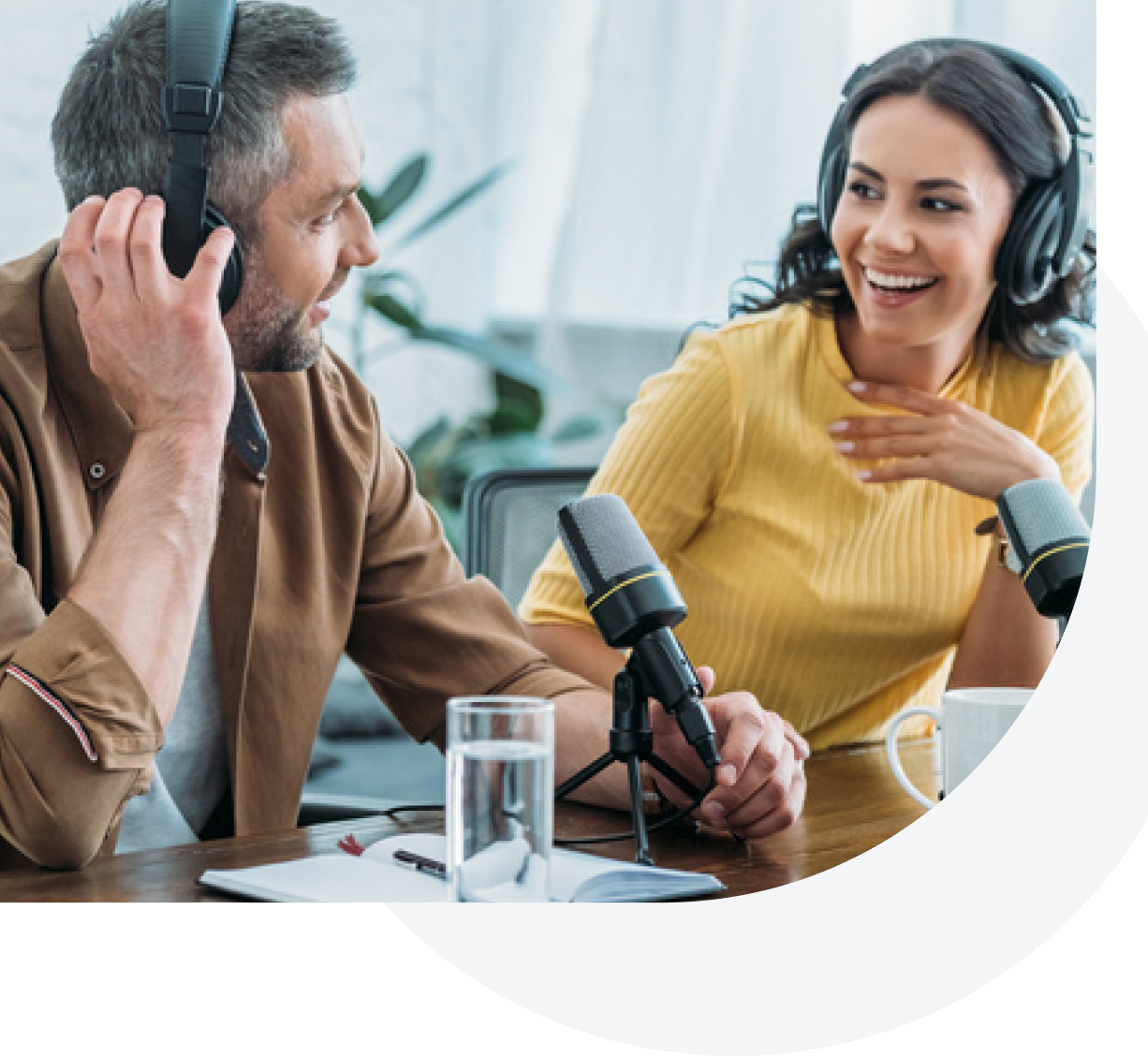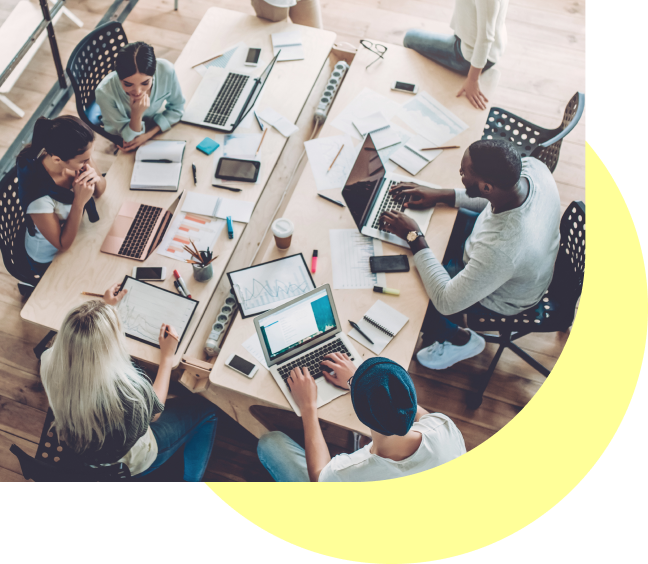 High-quality audio perfect for your CarPlay commute, workout, chores, lunch break, or evening

Social and interactive features to make it easy to find likeminded friends and favorite hosts to take the conversation further, plus one-swipe clip and episode sharing on the app with DMs and time-coded comments, and beyond across SMS, Web, Email, and Social

Enhanced features like speed control + sleep timers, plus optional notifications with new episodes, friend follows, and direct messages

Discounts, cool prizes, free products + services - and measurable giving for social impact - and accumulating rewards points

Strict privacy controls to safeguard your personal information and preferences

And much more!
Let's Personalize Podopolo Experience
What best describes you as a podcast listener?
I'm a Podcast Junkie
"I listen when I drive, workout, all the freakin' time."
I'm a Social Butterfly
"I wish I could chat with friends listening in real time."
I'm an Active Learner
"I want to put what I'm learning from podcasts into action to enhance my life."
I'm a Casual Listener
"I just discovered a few podcasts and want to find more."
I'm a Go-Giver
"I love to pay it forward by making an impact with my listening."
quiz
What's Your Podcast Personality?
Are you a podcast binge-listener? A 'wav-making' influencer? A life-long learner? Answer a few questions and we'll shoot you a personalized report on your podcast personality. Together let's make Podopolo your home, and your results are just one click away.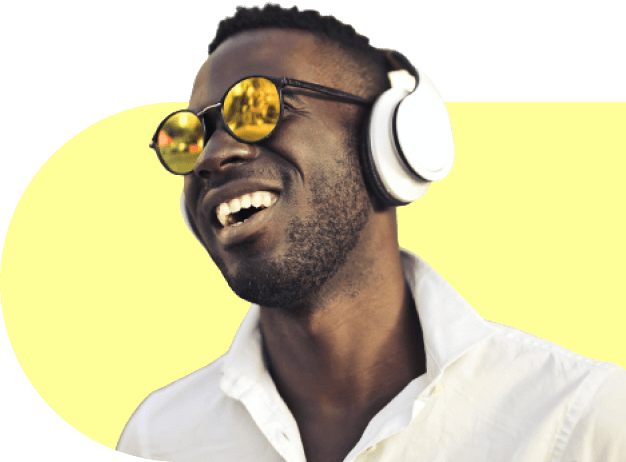 To Enlighten, Empower, Entertain, and Elevate
We're passionate about podcasting because it has the power to improve lives and change the world.
We believe the best content inspires conversation and community – and podcasting is the perfect catalyst to elevate our social discourse beyond social media as we know it.

We believe in empowering creators to accelerate their growth, make a difference in the world, and earn predictable revenue doing it.

And because everyone has a cause or mission close to their hearts, Podopolo is the ONLY podcast app where you can make a measurable social or charitable impact just by listening and engaging.
Our ears are ringing.
Got a question? Here are the answers to the most common questions. Don't see your question answered? Email us at support@podopolo.com and we'll answer within 24 hours
How many podcasts are on the platform?
Podopolo now has over 4 million podcasts from all over the world. We add podcasts to our growing library every day in every genre - so make sure to check back often for new exciting finds!
How do I find the right podcasts for me?
Podopolo helps you personalize your listening and viewing. When you first download the app and select your interests and language preferences, our 'matchmaking' algorithms do all the work so you don't have to. Feel free to add or delete interests at any time, and check out what podcasts your friends follow or recommend to you via our DMs and other social sharing tools. Use our powerful search functionality to find podcasts. Browse our curated collections and themed episode playlists too because we want you to discover unknown gems as well as all the popular titles.
How do you protect my privacy?
Podopolo believes your privacy is your right, and we do everything we can to ensure your data is protected, encrypted, and kept secure. We follow all laws and regulations that govern the handling of personally identifiable information, including but not limited to GDPR and CCPA. To learn more about how we protect your privacy and your personally identifiable information, please review our privacy policy at
https://podopolo.com/privacy
.
Where can I find Podopolo on Social Media?
Join us
There is much more on the way
At Podopolo, we're committed to revolutionizing podcasting and social media by innovating an interactive and ultimately immersive experience like no other. New features and enhancements debut week after week, so stay tuned for more updates as we continue to innovate!
Download the app!
Follow Podopolo!
Get the latest on your favorite podcasts, sneak peeks into new features, shoutouts, and also first dibs on special offers, too. Follow us and spread the love.
Get the inside skinny on what's coming in our newsletter here.
Get more from the app when you subscribe to our Podopolo Post newsletter for the inside scoop on the latest trends in podcasting, updates on new features, plus exclusive opportunities, and announcements. We respect your privacy, never sell your data, and you can unsubscribe any time.
Read More
If You're A Podcaster
Subscribe to our industry newsletter for the latest trends in podcasting, social audio, deals and dollars, plus special opportunities, hacks, and announcements. Plus, when you sign up you'll get a COMPLIMENTARY eBook on How to Engage and Gamify Your Audience.
Read More