Pod.op.o.lo
puh-dohp-uh-lo (Noun)
A new dimension of podcasting where social interaction + listening + mission-driven impact + rewards are all rolled into one unbelievably awesome app;
A powerful personalized player putting 4 million+ podcasts in the palm of your hand tailored to you;
A global gathering place where thousands of conversations + connections make a meaningful difference in your life and the world;
An audio arcade where podcasters are paid like pros and their fans reap ridiculous rewards for listening and contributing (like free products + services).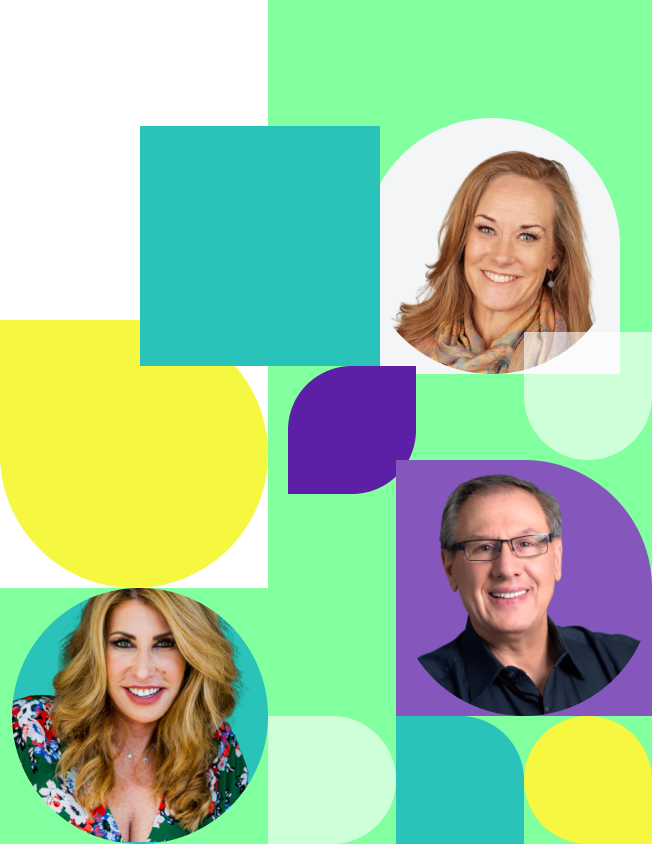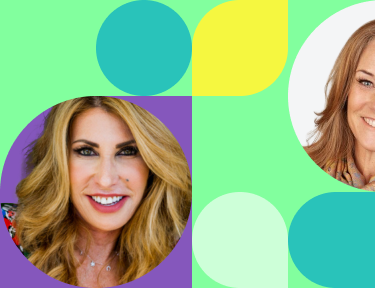 Vivid Vision/Mission
When we know better, we do better – together.
We know you know the power of podcasting. Podcasts inspire innovation, connection, fun, creativity, hope, healing, learning, and transformation.
If you're a podcaster
You're on a mission to use your microphone to amplify your voice and message so you can transform your growing number of followers.
You want your audience to hear what you have to say because chances are, you're out to change some part of the world - and make money doing it.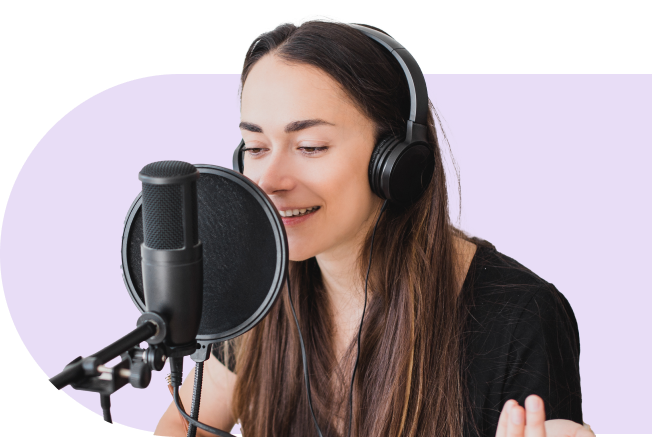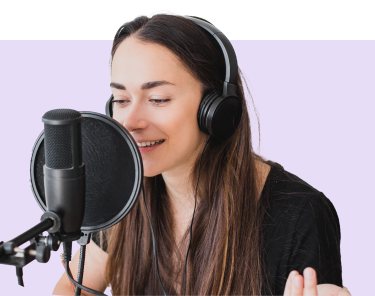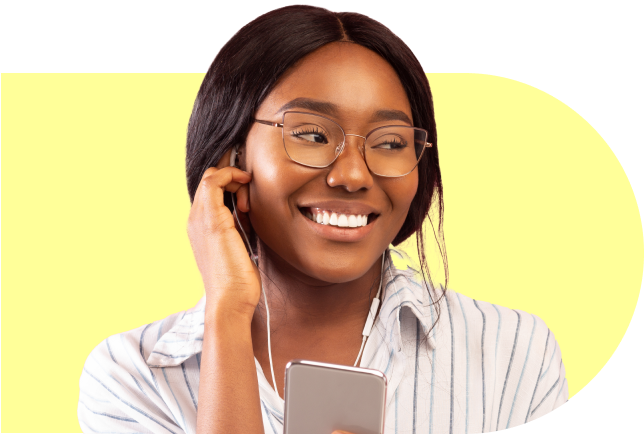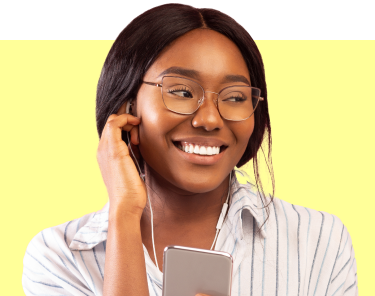 If you're a podcast fan
You listen because you want to enhance your life. You want to laugh, learn, get inspired, make a contribution, and put ideas into action.
Not to mention you want to find your place and meaningfully connect with like-minded people who will make a difference in your life.
If you're a business owner, entrepreneur, marketer or influential thought leader
You want to collaborate with others with shared interests, and inspire meaningful action in alignment with your mission - and your bottom line.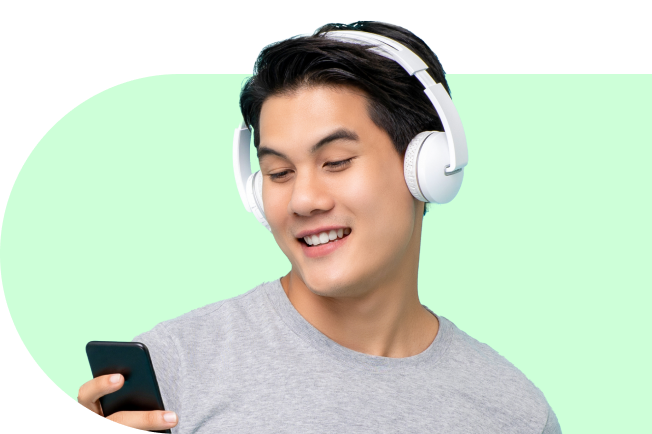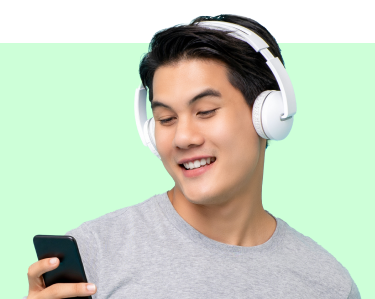 Welcome home. You've arrived.
Is to enlighten, empower and elevate – one person, one podcast, one community at a time.
We're dedicated to improving lives and raising consciousness around the world by connecting people to world-changing content and each other.
By creating impactful + profitable opportunities for listeners, podcasters, brands + businesses to change lives and address the planet's most pressing problems, we make sure inspiring ideas and diverse voices get amplified in the way they deserve.
We are an LGTBQIA-affirming, interfaith company committed to social justice, including women's rights, civil rights, disability rights, immigrant rights, and environmental justice. We believe Black Lives Matter.
Podopolo is your home and here you get to hit the play button on being the change you want to see in the world - and have fun doing it.
I'm Melinda Wittstock, and I'm the Founder and CEO of Podopolo. Here's my story.
(Well, some of it).
I was one of those kids who always got in trouble for talking in class.
Even back then I believed content IS conversation. By the time I was 22, I was a correspondent on The Times of London reporting on business, media and this "new thing" called the Internet. It was cool when Steve Jobs told me I "asked the best questions." Then I moved into TV as an anchor, host and producer for CNBC's Financial Times Television, ABC News' World News Now, and the BBC, where I created and grew a TV newsmagazine to an audience of 20 million.
I learned a lot about how to engage audiences, make great content profitable – and why content creators usually get left behind when it comes to making money.
After that, I set off on my own to become a serial entrepreneur, founding 4 companies in broadcast media, social networking, AI-driven consumer intelligence, gamification, and technology – and building them to 7- and 8-figure success. Each one was my "lab," proving parts of what has now emerged as the first-ever socially-interactive podcasting network.
I'm thrilled to present Podopolo and welcome you to the party.
Podopolo is all about empowering content creators to sustain impactful + profitable podcasts, and engaging their audiences to make a positive difference in the world – all while having fun, connecting with friends, and winning rewards. Great content IS conversation – and magic manifests when people join together around their favorite ideas, topics, causes - which is pretty much the whole point of podcasts. Learning transforms lives, ideas turn into action, followers turn into movements, and suddenly, communities are changed.
Origin Story
I know firsthand the power … the possibility … and the challenges of being a podcaster.
I launched my first podcast as a passion project - Wings of Inspired Business. I wanted to affirm and acclaim the entrepreneurial journeys of female founders like me who I believed were succeeding in silence, and ignite a community where women helped each other to soar to success. (A community I wish I'd had when I'd started.) I knew how to grow audiences and engage listeners. Back in the day I had created and grown a "gamified" crowd-sourcing news app to 3 million users in just 8 months. Podcasting was different: I had no way to truly track or understand who was listening or how they were listening… because downloads didn't tell the story. Still, like so many podcasters do, I made it work… the hard way.
And I found a way to grow my audience to a 1mm+ reach, creating 4 profitable revenue streams, and a special accolade: Wings was ranked #8 of 20 top business podcasts by Entrepreneur Magazine. It wasn't easy. I know what it's like struggling to be discovered. I know what it's like to burn out trying to grow and engage a community. I know how frustrating it is to be locked out of sponsor and ad revenue. I also learned that 85% of podcasters don't make a dime – and that all but the top 1-2% with 10,000+ downloads per episode were excluded from lucrative sponsorship and advertising dollars. And I discovered that listeners and viewers were as frustrated as me trying to find and engage around podcasts… and that brands were holding back from advertising on podcasts because the lack of data was turning their ROI into guesswork. That all had to change. So I created Podopolo.
Leadership
Meet Our Team Leaders
At Podopolo we've built an extraordinary international team of talented innovators and 'A Players' across technology, product, user experience and design, marketing and beyond. All together we have many hundreds of years of experience and expertise, each of us bringing to the table our unique superpowers and having fun along the way as we build a whole new media ecosystem.
Take Alex Mathews. In his spare time, he built a mobile app to transform his Honda into a driverless car. Alex is our Director of Development, a phenomenal full-stack engineer who's made it possible to instantly serve up all known podcasts to you and create your own interactive and personalized podcast library.
Or Jordan Hauge, head of product at Podopolo. Every day Jordan inspires a growing team of developers and designers to bring you a superlative experience with flawless execution, always evolving with cool new features and functionality responsive to your needs and desires.
Then there's Tyler Paget, leading our interactions with you across all social media as our Director of Social and Digital Media. Tyler lives and plays full-out, and knows how to connect meaningfully with you - just like he did at Pollen, RedBull and GoPro before.
And then to our Director of Customer Success, Jason Brandt, who is all about delivering you happiness. Jason lives and breathes our intention to deliver superlative experiences to our customers in everything we do - and he and his team attend wholeheartedly to your every need.
Want to Join the Podopolo Team?
What's in a name?
"Podopolo? How Do You Say It?"
You may be tempted to pronounce it Podo-Polo. Like Marco Polo.
Which is fine. We don't care how you say it so long you're here at the party, and for the record we prefer Pod-op-olo (puh-dohp-uh-lo).
We wanted to say "podcasting" while also saying "community", "social networking", "fun & games", and "mission-driven impact".
The "pod" part was easy. The second part? Not so much.
So, we thought "polis" (or community), and something that suggested games and challenges -- that's where the "polo" part comes in.
Mostly we just wanted to be different. And have a name as playful as we are!
Join Our Team
We're Looking for Mission-Aligned Magician "A Players" to Join our Inspiring Team.
Is that you?
You have something important to do in this world – a special mission, calling, and talent you want to share. You want to contribute that something-something to a dedicated community of people who are also in service to the greater good. And, you really like having fun.
We are building a diverse team where our differences - in experience, gender, race, and talent - are our strength. A team united by a common mission to enhance lives, empower people, heal and transform our world
We believe in democratizing the discovery, engagement, and monetization of podcast content, shifting the balance of power for independent content creators worldwide - while providing the very best experience for our growing community of listeners.
Are you a developer or a data scientist? A social media maven or marketing whiz? An operational ninja? A video or audio producer? A financial geek?
We have a place for you at Podopolo™.
Get the inside skinny on what's coming in our newsletter here.
Get more from the app when you subscribe to our Podopolo Post newsletter for the inside scoop on the latest trends in podcasting, updates on new features, plus exclusive opportunities, and announcements. We respect your privacy, never sell your data, and you can unsubscribe any time.
Read More
If You're A Podcaster or Advertiser
Subscribe to our industry newsletter for the latest trends in podcasting, social audio, deals and dollars, plus special opportunities, hacks, and announcements. Plus, when you sign up you'll get a COMPLIMENTARY eBook on How to Engage and Gamify Your Audience.
Read More
Follow Podopolo!
Get the latest on your favorite podcasts, sneak peeks into new features, shoutouts, and also first dibs on special offers, too. Follow us and spread the love.