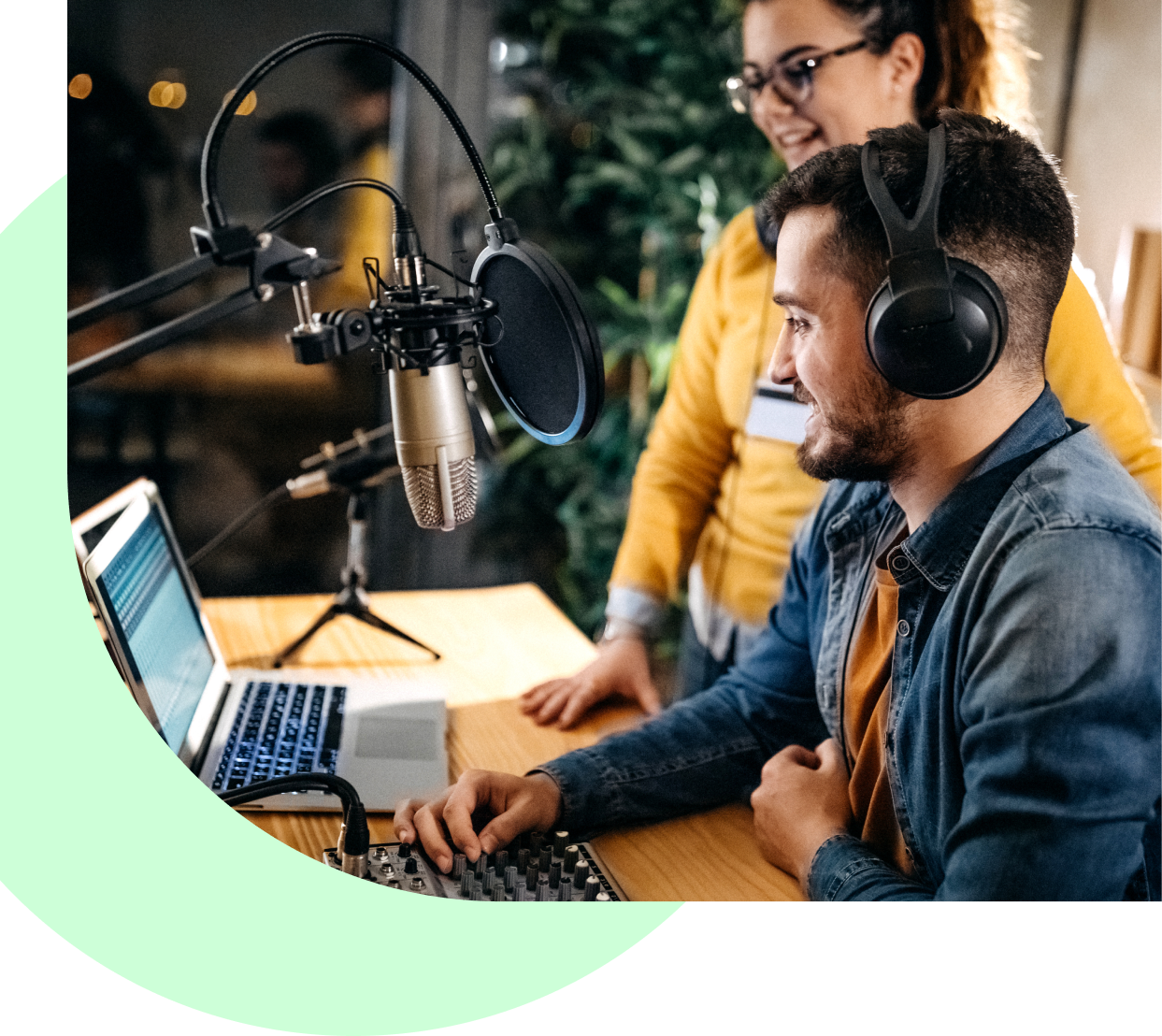 Let's Prove What's Possible Without You Lifting a Finger or Paying a Dime
Amplify your reach, engage your fans, and start earning revenue – no matter your podcast's size
Making money from your podcast just got easier.
Podopolo was created by podcasters for podcasters, so we know firsthand what it takes to grow and monetize a podcast.

We place advertising and sponsorship on your show - regardless of your audience size - so you can earn at no cost to you or your fans - without extra work.


See How Much Your Podcast Could Earn from Advertising as it Grows
Use Our Interactive Earnings Calculator
Start Growing with Podopolo Pro
Upgrade to Podopolo Pro Now and Grow Your Podcast - At No Cost to You.
On-Air Advertising and Sponsorship
Leave the ad deals to us. We find and place on-air advertisements that are topically relevant for your listeners, so you can create a reliable revenue source regardless of your audience size - and grow your share as we grow your downloads.
Get Paid for Each Listener You Bring to Podopolo
Become a Podopolo Ambassador and earn up to $2 for every fan you bring to your Podopolo channel and community.
Sign up here.
COMING SOON: Premium Content Subscription
Instead of directing listeners to a third-party app, you can earn subscription revenue for your premium content - right on Podopolo.
Boosted Discovery
Our powerful 'matchmaking' algorithm connects you to listeners who will love your content. Plus, access custom branding options so your podcast stands out from the crowd.
Actionable Audience Insights
Our AI doesn't just tell you who your ideal audience is; it actively matches you with them and tells you exactly what to do to increase your downloads, streams, and engagement.
Real Support by Real Humans
Got a question? Access the Podopolo team by phone or email for a rapid response. Need something else? See how we build a tailor-made solution for you.
Be the First to Try Out New Features
Get cut-in-line exclusive access to powerful new features before they are made public!
Real Time Connections to Other Podcasters
Supercharge your guest episodes with joint promotions and get more eyes on special episodes with 'pinned to the top' promotion on the app.
Here's How We Can Offer You
All This At
No Cost
When you take advantage of the FREE Pro package, we focus on growing your audience and revenue, and offset our costs with reduced payouts on ad placements.

As your audience grows, your share of advertising revenue also grows, and our pledge to you is that you always earn more from Podopolo than you will ever pay us.

In the FREE Pro, your show gets 30% of the ad revenue placed, and you can upgrade any time to get as much as 70%.

Bottom line, you start getting checks even if you don't have the download numbers that normally qualify a show for advertising placement.

Plus, we also share 10% of our overall net advertising revenue placed for all podcasts.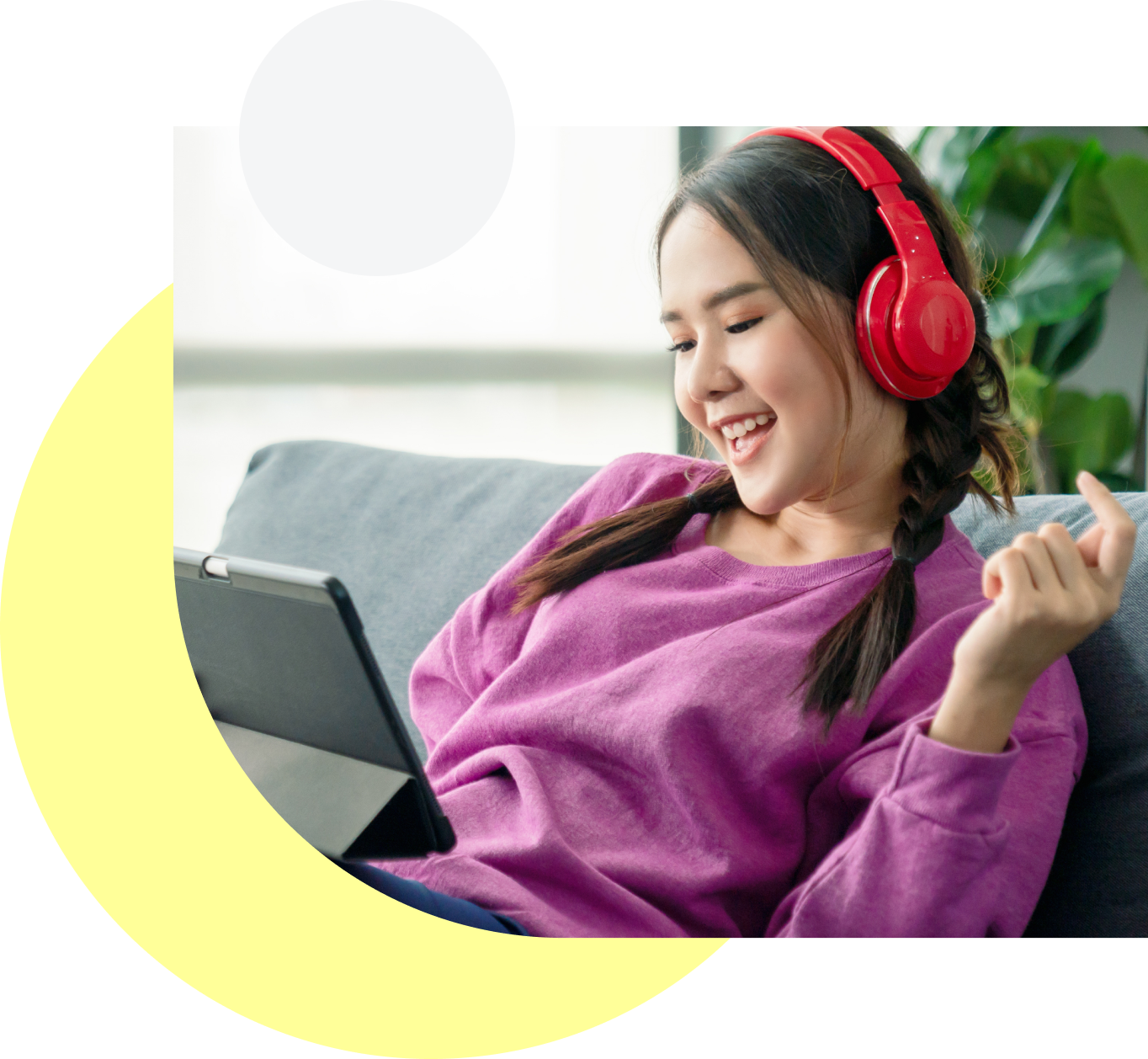 Curious How Much You Can Make From Podopolo Advertising?
Use our calculator to game out what you'll receive as Podopolo helps you grow your reach.
Zero-Cost Starter Pack Pro
Get the inside skinny on what's coming in our newsletter here.
Get more from the app when you subscribe to our Podopolo Post newsletter for the inside scoop on the latest trends in podcasting, updates on new features, plus exclusive opportunities, and announcements. We respect your privacy, never sell your data, and you can unsubscribe any time.
Read More
Podcasters!
Subscribe to our newsletter for the latest trends in podcasting, plus exclusive opportunities, tips and hacks, and upcoming new features to help your podcast grow. Plus, when you sign up, you'll get a COMPLIMENTARY eBook, "Profit from Podcasting; 7 Steps to Amplify Your Million Dollar Message".
Read More